Booked a cruise from Sydney? Sydney's Cruise Ship Terminals are just a hop, skip and jump away from the best the city has to offer.
Sydney has two dedicated cruise ship terminals: the Sydney Overseas Passenger Terminal and the White Bay Cruise Terminal. The Sydney Overseas Passenger Terminal is located in Circular Quay, the hub of the city, while the White Bay Cruise Terminal is a little further from the city and is designed for mid-sized ships – ones that can pass under the Sydney Harbour Bridge.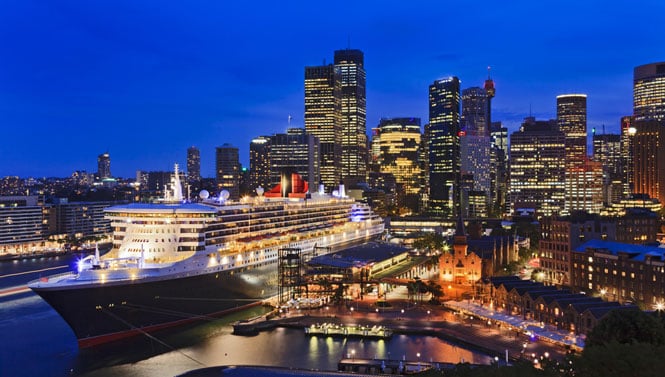 Getting to and from
If you're leaving or arriving at the Overseas Passenger Terminal Pier in Circular Quay, you're spoilt for choice with transport options. In Circular Quay, you'll find trains (City Rail), buses, taxis and the City Ferries to take you almost anywhere in and around the city.
Sydney's Kingsford International Airport is 13 kilometres from the terminal, which is about 30 minutes in a taxi. But be sure to allow enough time for traffic, especially at peak commuting times. You can be dropped off and picked up via George Street and Argyle Street, but there's no short or long-term parking at the terminal itself.
The White Bay Cruise Terminal at Rozelle is only 6 kilometres from the centre of Sydney and 17 kilometres from the airport. There is short-term parking and access to the terminal via James Craig Road.
What you'll find at the terminals
Sydney's Overseas Passenger Terminal has an ATM, passenger lifts, escalators and toilets. While there are no foreign exchange and post facilities, these are easily found in Circular Quay.
Sydney's White Bay Cruise Terminal has toilets, public payphones, an ATM and a cafe. However, there is no post office, foreign exchange office, or Wi-Fi access.
While neither terminal offers duty free shopping, your cruise ship will undoubtedly have plenty for you to enjoy. Both cruise terminals have wheelchair access to the ships and terminal.
Spend a few hours in Sydney
Sydney is Australia's first and biggest city, and it's jaw dropping – so plan to stay for a couple of days before or after your cruise. If you only have a few hours to spare, explore the shops, cafes and galleries around the bustling harbour and nearby historic Rocks precinct,
Sydney is known for its fresh seafood, so dine al fresco at one of the many shoreline restaurants and watch the yachts, catamarans and tall ships jostle with the colourful ferries. Or take to the water yourself on a jet boat adrenaline ride or Sydney Explorer "Hop on Hop off" Harbour Cruise.
Got more time? Explore further afield
If you've got more time (ideally a day or two), why not explore further afield? Kids will love a visit to the local Taronga Zoo to meet the wombats, echidnas and koalas, or take them to the child-friendly Manly Beach for a gelato. Both are within easy reach of Circular Quay by ferry.
Take a walk in the Royal Botanic Gardens, which are filled with native plants and interesting wildlife, including white sulphur-crested cockatoos. The nearby Museum of Contemporary Art (MCA) is the perfect place to spend a cultural afternoon and has free entry.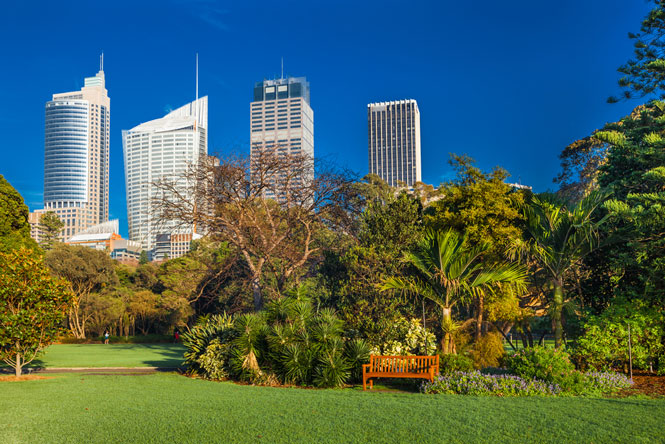 For the more adventurous, there's always a scenic flight around the harbour or along the Pacific coastline. Seaplanes leave from Rose Bay, a short ferry ride away, and are a great way to begin your holiday in style!
Related Articles: